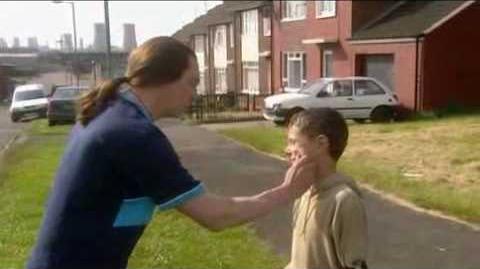 Chris Jackson is a fictional character from the BBC sketch comedy the Fast Show, played by Paul Whitehouse.
Chris is a 'one-man crime wave', a Cockney who is quite happy to warn his victims that he's dodgy before he steals from them.
He will 'nick anything'.  His catchphrase is 'I'm a little bit weerrrr, a little bit weeeeeey, a little bit dodgy!'
Ad blocker interference detected!
Wikia is a free-to-use site that makes money from advertising. We have a modified experience for viewers using ad blockers

Wikia is not accessible if you've made further modifications. Remove the custom ad blocker rule(s) and the page will load as expected.